I'm an old soul through and through. My closet is filled with timeless pieces, my ideal night-in is spent watching Breakfast at Tiffany's with a glass of wine in my hand, and I never turn down an event where I can wear a little black dress. While my love of all things classy and sophisticated remains throughout every season, there's just something about the fall that makes me embrace timelessness in every way possible—from my bookshelf to my bar cart. Here are a few ways I'm leaning into it this season:
Investing in capsule pieces
If I were to describe my style in a sentence, it would be: effortlessly sophisticated with a touch of trendy. Thankfully, my aesthetic has remained that way over the years (well, minus a few cringey years from middle school to high school, but I digress). I can confidently say that I'd wear many, if not all, of my old 'fits again if I had the chance. I was looking to build upon my collection this fall, so I headed to Talbots to snag long-lasting, high-quality pieces that'll round out my fall capsule wardrobe.
I'm going for a refined, chic vibe this season, and their pieces are practically the definition of quiet luxury. A nice pair of trousers, a long leather blazer, a classy tweed jacket, and a pair of suede buckle pumps were on the top of my list this year, but I couldn't help but snag a few more pieces that helped curate these three outfits.
TALBOTS
TALBOTS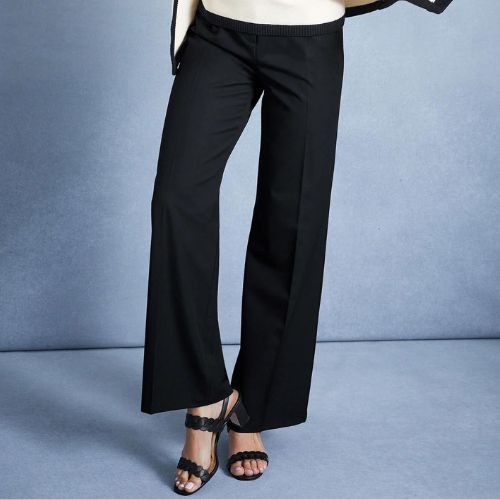 TALBOTS
TALBOTS
TALBOTS
TALBOTS
TALBOTS
TALBOTS
Reading the classics
Curling up with a good book, a cozy blanket, and a warm cup of coffee during a chilly autumn day? Add the soft lull of the 10-minute version of All Too Well and you've got an inside look at my ideal afternoon. This fall, I'm throwing it back to the classics that I either 1) didn't appreciate enough in high school English class or 2) ones that I haven't had the chance to pick up yet. Here are a few on my reading bucket list:
Jane Austen
F. Scott Fitzgerald
Louisa May Alcott
Emily Brontë
Practicing classic cocktail recipes
In my classic era, I'm trying to channel a James Bond level of cool which automatically requires having a signature drink. While a traditional martini, shaken not stirred, is a great start for a go-to drink that's far more elegant than a White Claw, this fall, I'm deep diving into mixology to find a signature drink that'll stand the test of time. I'm talking martinis, old-fashioneds, manhattans, and the like. And if I'm feeling really inspired, I'll try adding a seasonal twist to the traditional recipes—chai old-fashioned, anyone?
 
Choosing a signature scent
When I think of timeless icons (I'm looking at you, Audrey Hepburn and Princess Diana), I'm certain that they had to of had a go-to perfume that pulled together their legendary style. So I'm on the hunt to find my own signature scent that'll level up my style and confidence. You can't go wrong with the blueprint herself, Chanel N°5, or any of these other options that smell as cozy, warm, and woody as a crisp autumn day around the fireplace. 
Chanel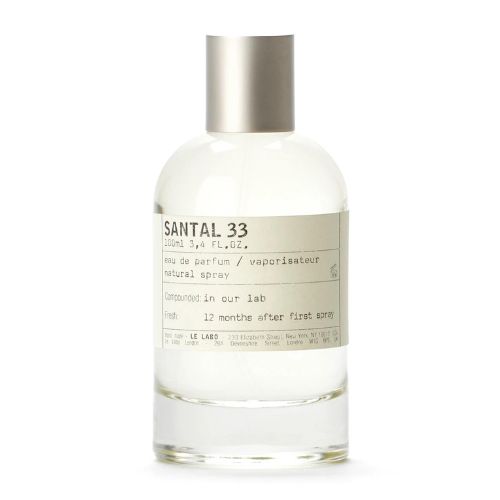 Le Labo
Maison Margiela
Boy Smells
Upgrading my home decor
I love a trendy ghost blanket as much as the next girl, but this year, I'm swapping quick seasonal purchases for quality pieces that I can cherish far beyond this season. The antique gold mirror and classic coupe glasses feel elevated and almost old Hollywood, which is exactly the aesthetic I'm going for—plus, I love that I can reuse these pieces all year long. And the ultra-soft throw blanket and this candle that transports me to a jazz club in NYC will help me lean into my hygge era from October to February.  
House of Hampton
CB2
Maison Margiela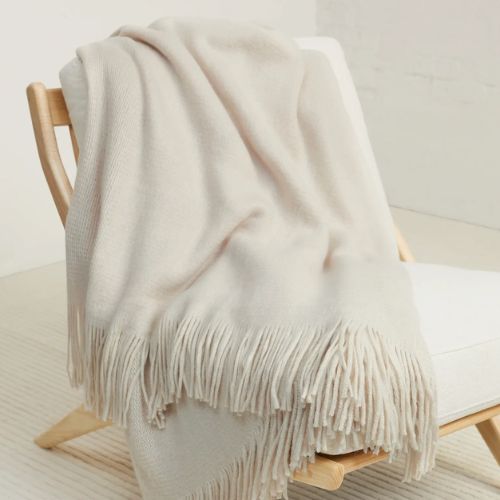 UPWEST x Nordstrom
30 Ways to Romanticize Your Life This Fall
This post contains a sponsored inclusion of Talbots but all of the opinions within are those of The Everygirl editorial board.